Alexandra McDonald-Bull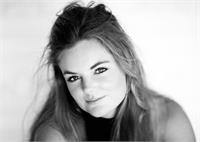 Alexandra was born in Paris but grew up in both the UK and beautiful New Zealand.
Alexandra has been singing, acting, and dancing since she was a child and completed her Bachelor of Music (Performance) from the University of Auckland and her Trinity College London ATCL Diploma in Musical Theatre with Distinction. She has experience working as a singer for weddings and events, as a Disney Princess party entertainer, and on stage as a 'triple threat' performer in musicals.
Alexandra was introduced to Pilates in 2012; she instantly fell in love and tried to go to class almost everyday. After 3 years of attending classes she was asked to become an instructor at the studio she was going to as a client and completed her training through Stability Plus Pilates in New Zealand. Since then she has worked full time as both a Pilates and Barre instructor teaching at some of the best studios in Auckland, as well as leading classes for health and fitness festivals, school groups, and for media events. She also created her own signature class 'Triple Threat Pilates' - a mix of Pilates, Barre, and Dance Cardio set to fun music.
Alexandra is also a certified Lifestyle, Food & Wellness Coach and is passionate about helping people find ways of keeping both their body and mind healthy and happy that they enjoy. Alexandra's classes always include a few jokes and after class you will find her looking for the best hot chocolates in Paris.
Alexandra McDonald-Bull is currently not instructing any classes.