Jacquelyn Salvador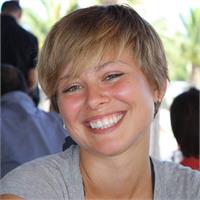 Coming from a family background in dance (tap, jazz, ballet, gymnastics), Jacquelyn crossed paths with yoga in college, and there she learned how to refocus on a sense of personal wellbeing rather than 'perfect' performance. Shortly after, she earned her yoga teacher certification and ever since, it's been a mindful love affair with a mission to help other discover those same mental, emotional, and physical benefits of mindful movement.
Somewhere amidst those classes plus a full-time job and school, Jacquelyn found herself feeling burnt out, so she set off on a backpacking adventure in Europe. She taught yoga here and there along the way, as well as studying permaculture, practicing Spanish, couchsurfing, tutoring English, housesitting, falling in love, living in a castle, learning French, and discovering more about herself than in the previous 25 years of living. She then set out to share those lessons, co-authoring a book about living a balanced life (360 Living) based on dozens of studies and personal stories from around the world and full of personal reflection activities and questions to guide the reader.
Jacquelyn now lives in Paris with her other half, continuing to explore and share adventures in living the good life, teaching yoga, and writing and working on causes that support personal wellness.

Jacquelyn is passionate about inspiring and empowering others toward better, more mindful living, and not only via and during yoga. She aims to help others find peace, health, and happiness by connecting with their intuition, listening to their bodies, living in the moment, and expanding their personal limits through mindful thought and movement.


Jacquelyn's Vinyasa-style yoga classes unite breath and movement to build strength, cultivate balance, and connect with those elements of ourselves that get buried in the hustle of daily life.
Jacquelyn Salvador is currently not instructing any classes.