Atie Julie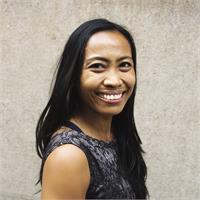 Atie found Yoga in 2006 in her home country, Indonesia. Leaving her country in 2008, she continued to practice wherever she lived. She likes to say: "Home where the yoga is."

She has two certificates of 200-hour of Teacher Training; Hatha-Vinyasa style and Ashtanga Vinyasa. She is also certified to teach Restorative Yoga.

Atie's Yoga journey continued while she was living in New York and she decided to take a 200-hour Teacher Training with YogaWorks, followed by Level 1 Restorative Yoga training in the same studio. She taught Yoga at the French Consulate in New York.

On her way from New York to Paris, Atie discovered Ashtanga Vinyasa in Bali. She continued her Ashtanga practice in Paris and in the summer of 2017 she took her 200-hour Ashtanga Vinyasa Teacher Training at Ashtanga Yoga Paris under the guidance of Linda Munro and Gerald Disse.

For Atie, Ashtanga is more meaningful than simply a physical practice. It's a disciplined practice, but not need rigid; discipline means to continue along the path and to stay grounded, keeping the structures but honoring our own body. The practice allows her to explore the possibility to go further but also, learning to sense where she needs to put herself in the practice. Atie also includes pranayama and meditation in her practice.

As a teacher Atie strives to be mindful to students, to nurture and to give them freedom to express themselves with no judgement.

Outside her Yoga practice, Atie also practices Crossfit. She considers her life balanced when she has time for her practice, time for family and friends.
Atie Julie instructs the following: