Paul Martin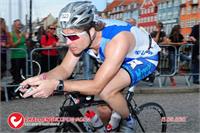 Very happy to be part of the Affordable Yoga & Fitness family, thought my domain is primarily fitness.
I am a competitive athlete specializing in Ironman Triathlon events. Having 15 years experience and training, I understand very well the importance of increasing your strength through functional bodyweight training. It enriches your life, improves your sports results and makes you ooze the kind of confidence only strong, healthy and energetic people can exude. And for this reason I am a big advocate of body weight strength training.
I teach the Outdoor Bootcamps in the Park as I love being in the nature, getting your heart rate up, working your body to its maximum limit to achieve your goals.
My style is supportive and encouraging as I love making everyone feel included and welcome, while pushing them to their limits to increase physical fitness and confidence.
Look forward to seeing you all in the park!
Paul Martin is currently not instructing any classes.